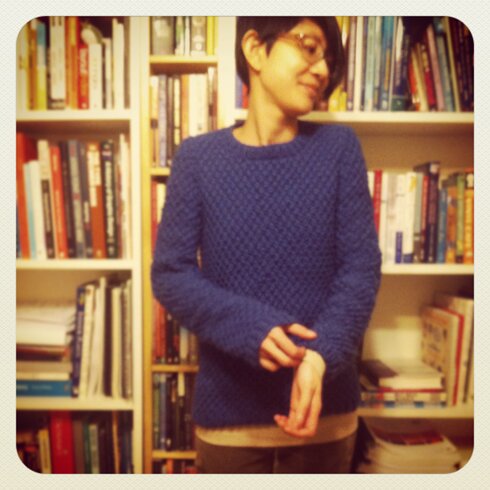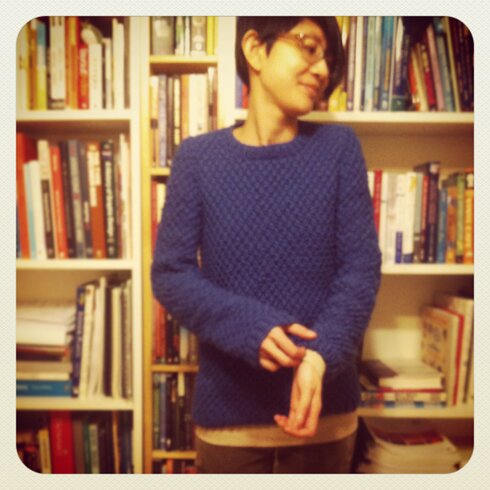 I was hoping to make a cozy sweater for the winter, kind of worried for a while that I wouldn't have this done before it's too warm to wear it. But this morning was a breezy ‑27 ℃. So I still got to wear it in the middle of March!
Working on this sweater kept me steady for the past month. Something to look forward to at the end of the day, even if I just got to knit a few rows before going to bed.
I followed this pattern, but used moss stitch throughout instead of the garter stitch in the pattern. Although garter stitch would look nice too, I might make another sweater with it. I also used worsted instead chunky weight yarn and 7mm needles instead of 10mm, so my sweater turned out quite a bit smaller than what it's supposed to, but it fits.
Have a happy Friday!