Another egg recipe in a cup! This time it's a 5‑minute bread pudding for one. (Though I made two.) Extremely easy and quick and delicious, you wouldn't believe it's made with a microwave! If you like bread pudding I'd highly recommend it :D
(By the way, my other attempts at eggs-in-a-cup were coddled eggs and quiche, if you're interested in reading about them.)
Mike toppled his out of the mug and sprinkled additional cinnamon on it.
Which reminds me of this Sanrio character that's supposed to be a dog that looks like a pudding. Pompom Purin is his name.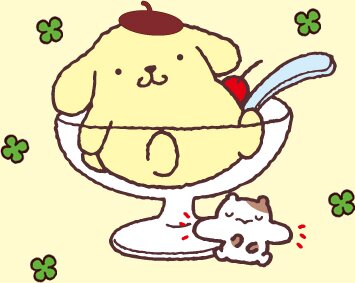 It used to be one of my favourite characters, among many others…
Cheers, comrade!