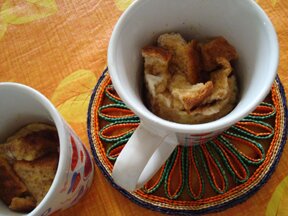 Anoth­er egg recipe in a cup! This time it's a 5‑minute bread pud­ding for one. (Though I made two.) Extreme­ly easy and quick and deli­cious, you would­n't believe it's made with a microwave! If you like bread pud­ding I'd high­ly rec­om­mend it :D
(By the way, my oth­er attempts at eggs-in-a-cup were cod­dled eggs and quiche, if you're inter­est­ed in read­ing about them.)
Mike top­pled his out of the mug and sprin­kled addi­tion­al cin­na­mon on it.
Which reminds me of this San­rio char­ac­ter that's sup­posed to be a dog that looks like a pud­ding. Pom­pom Purin is his name.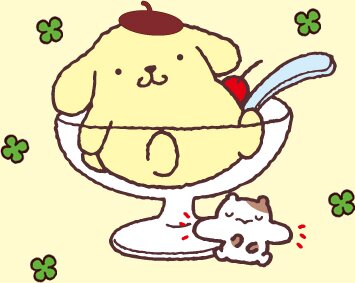 It used to be one of my favourite char­ac­ters, among many others…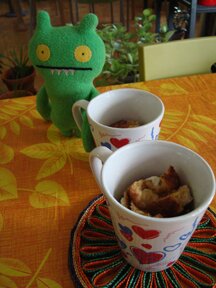 Cheers, com­rade!